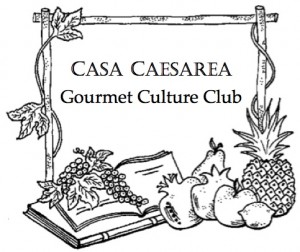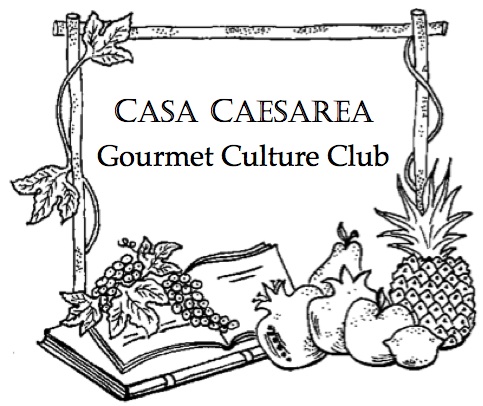 We're on again! The Gourmet Culture Club is off and running again at Casa Caesarea. I had so much fun with it a few years ago – I only stopped to finish up the writing and publish my novel "Menopause in Manhattan". And now that Menopause is selling well and has a life of its own… it's time to start up again!
There will be courses for foodies, and courses for budding writers, and courses for cooks…
Just check out Gourmet Culture Club on the Casa Caesarea site and see what's happening! And keep checking in – we're adding more great stuff all the time!And there's one more thing… If you want not only a fun course where you'll learn to cook fabulous dishes, hang with great people and wine and dine on delicious goodies but also something more….
Come stay at Casa Caesarea! An overnight, sleepover for a bunch of girlfriends? A pre-wedding night for only your close girlfriends? A day with your fellow workers in a relaxing, luxurious atmosphere? How about an anniversary present for a really wonderful couple? A special birthday for a beloved friend? A treat for your hubby or wife? Book a night or two at Casa Caesarea and make the experience of the Gourmet Culture Club the best ever!