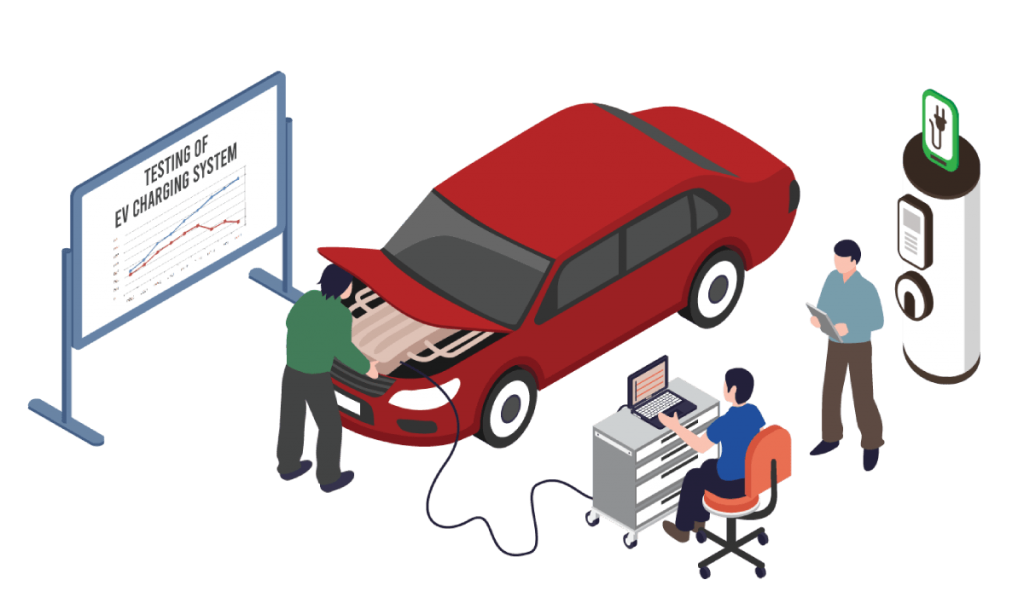 I dreaded it. Car registration test time. I bought the car three years ago and thought December 2021 was so way off in the future I didn't need to worry about it.  Last time I brought a car into a testing center was ages ago – probably while I was still married. And although my then husband didn't help out with stuff like that (he didn't help out with much, come to think of it), at least his Hebrew was native and he could translate the myriad forms I needed to sort through, and fees I needed to pay.  Now I was totally on my own, and in a bit of a panic.
I managed to understand the registration form received in the mail, paid the fee at the post office and navigated my way through the emails from my insurance agent about renewal payment. Next – finding a testing station and getting through that nightmare – long lines, uncertainty about which forms I needed to bring, fear of not understanding the Hebrew expressions: left blinker; right blinker; put it in neutral; use your handbrake; release your handbrake; open your hood; turn on your brights; go forward; go backward. Oy.
I woke up yesterday morning and decided today's the day – face it and be strong.
I did the necessary translating through Google and found a testing center in Or Akiva – a few kilometers from my house. Good, we're getting somewhere. I threw on some clothes, gulped down some black coffee and thought about bringing a crossword puzzle knowing that I might have to wait forever. Nah, let's ditch the crossword puzzle.
As I drove to the center, listening to my Chassidic music, I suddenly thought that I better change the radio station. I've never seen a religious guy working at these car centers, never mind someone who would appreciate Shlomo Carlebach music. That's all I need – the worker seeing this woman with a heavy American accent, coming from Caesarea listening to this very Ashkenazi music. For sure he'll find something wrong with my car and then I'm screwed. The plan was to switch to the pre-set station for Mizrachi music – my other favorite. That would likely put the car tester in a good mood when I lowered the window and he gave me instructions. Right? Am I being racist or just overthinking it?
I got to the place and took a deep breath. Drove in and the parking lot was empty! There was a lone booth, with a guy inside with a hat pulled down over his ears who was smiling and waving me over. I said hi and handed over my papers. When he asked for my updated insurance forms which seemed to be missing, I just handed over my whole packet of papers from years past. He went through them all and said "Sorry, honey, it's not here. These are all old. Maybe you call your agent and get him to send it to you?" This is so not going to be my day.
I pulled away, parked the car and called my insurance agent. Explained my situation and within one minute it was sent to my email. Nice! Back to the guy in the booth.
I showed him the form on the phone. "Great! Just give me your phone." I did as I was told and he got what he needed. After maybe two minutes he stapled all the papers together and handed them back to me. "Here you go, and I made you an extra copy of your insurance form so you can have it in the car." I thanked him profusely and drove over to the station itself. (Still wondering how he managed to connect an email on my phone to his printer. Magic little booth you got there, fella).
As I pulled into the testing station itself, once again I started to get nervous. The guy was busy hooking up some cables so a woman motioned me forward. Young, adorable and acting very in charge. I was honestly impressed that a woman was going to guide me through this and I told her. She proudly explained that she was the only woman there doing the testing itself. She spoke English effortlessly, smiled a lot and told me to relax, she'll explain everything. Suddenly the guy with the cables looked up when he heard my accent.
"Where you from? You from England?"
"No, I'm from New York."
"Brooklyn! I was in Brooklyn! At 770!"
Oh this was really too much. His reference was to 770 Eastern Parkway, the former home of the Lubavitcher Rebbi. Talk about Chassidic music!
"And Niagara too! (he pronounced it "nee-ah-gahr-ah").
Cute girl is looking at me and winking. He's holding up the progress with his enthusiasm but she's taking it in stride.


He thrust his hand through my car window while scrolling through his phone. Then, he shoved the phone up to my face in order to show me his photos. I saw nothing, and was trying hard not to laugh as he was repeating the words "Niagara", "shopping" and "Brooklyn".
"Come on Yossi, let her go. We're holding up the line."
There was only one car behind me but I was so grateful to her for rescuing me. I moved ahead and when I got to the next station, I handed over my papers to a very dignified, presentable looking man (can you tell I've been single too long?). He looked them over, shook his head and called out to Yossi, "Where's the exhaust rating? You didn't write anything about that."
Yossi came over, took the papers, went back to his station, wrote something and returned to the dignified man. He then started giving me instructions and just as I was afraid, I had no idea what he was saying to me. I felt like quite the moron when I couldn't find the latch to open the hood, but he guided me through it and was quite patient. The next test though was the uber test of all (I'm starting to relate to these as Stations of the Cross). You have to drive your car over a slit in the floor where some guy is down below checking out the underside of your car. Talk about jobs I would not want to have!
But… I got through it all. Was handed back all my papers and told to pay at the office. I parked, looked for the office (there was none) and was guided to another lone booth – where once again I met up with my favorite young woman.


"It's you here too?"
"Yup, surprise! I do a lot of work here."
I loved her! And within two minutes, I paid, got all my papers and the 2022 sticker to put on my window and I was done. All in all, less than 20 minutes for the whole ordeal. I drove away with a huge smile on my face.
Sometimes I get really inpatient with this country. But yesterday wasn't one of those days.