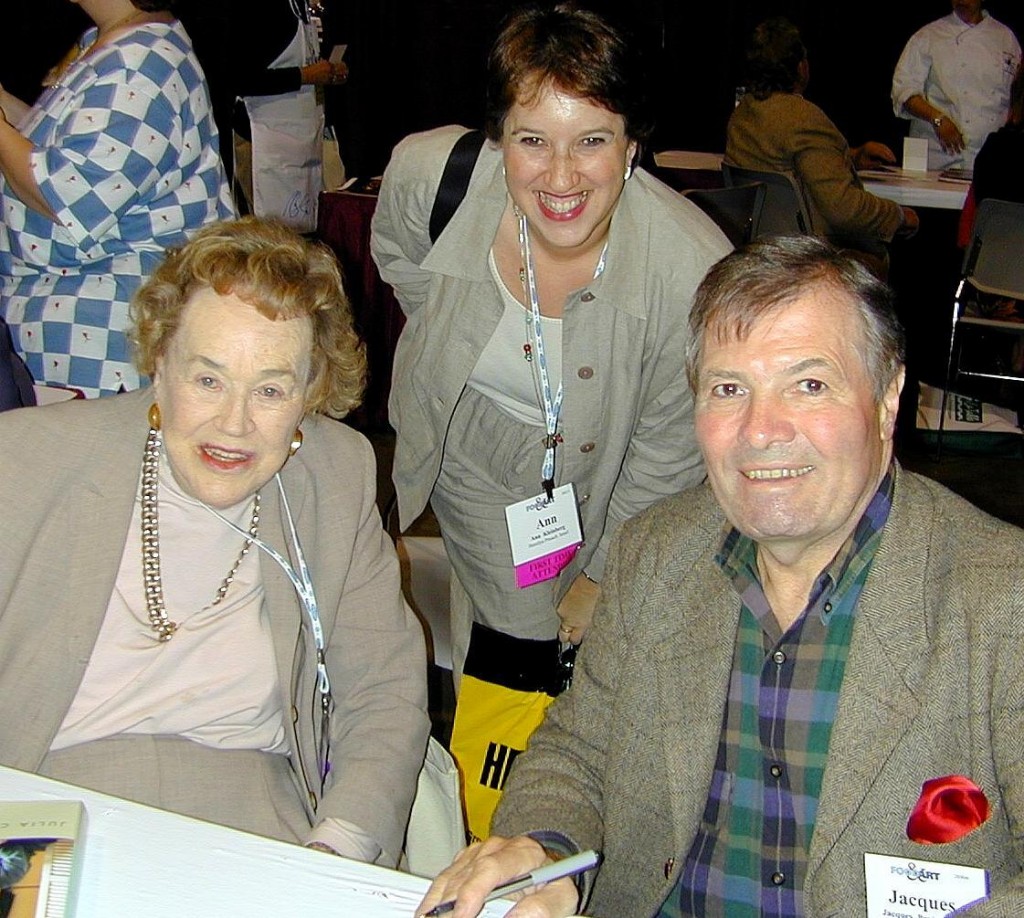 Julia Child would have been 100 years old this month! Happy Birthday dear Julia!
She left an incredible mark on this world – her personality, her joie de vivre and her kitchen and writing skills.
I had the honor of meeting her and the fabulous Jacques Pepin some years ago at a convention of the International Association of Culinary Professionals in Providence Rhode Island.
She signed my copy of her and Jacques' book (which I treasure and still use) and wished me well. I hope she's stirring up lots of yummy food wherever she is today!